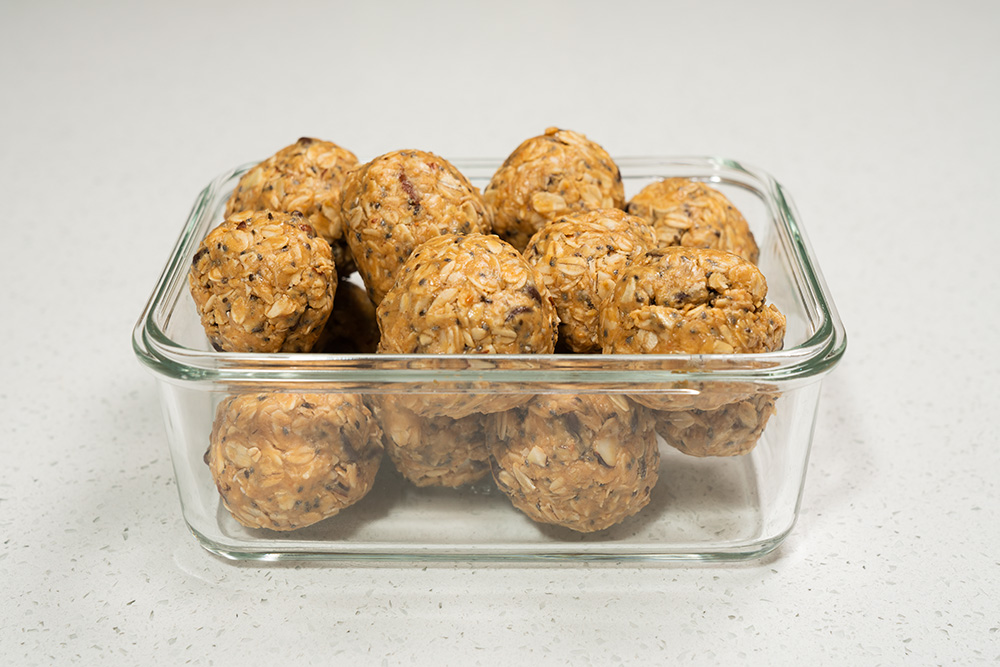 Energy Balls Featuring Oats and Chocolate Chips
Prep Time: 15 minutes
Total Time: 2 hours
Serves: 6
Ingredients:
3 cups quick oats (Quick oats are mostly cooked and should bind easier than steel-cut oats)

⅓ cup of mini chocolate chips

¼ cup of chia seeds

¼ cup of sliced almonds

1 cup of creamy peanut butter (Our preference since it'll mix easier and help to bind everything together better than crunchy peanut butter.)

½ cup Honey

Freeze-dried strawberries (optional)

Protein powder (optional)
Step 1
Place all of the ingredients in a large mixing bowl. Depending on your mixture, it might work better to first place your dry ingredients and mix them until evenly incorporated. Then, add in peanut butter and honey.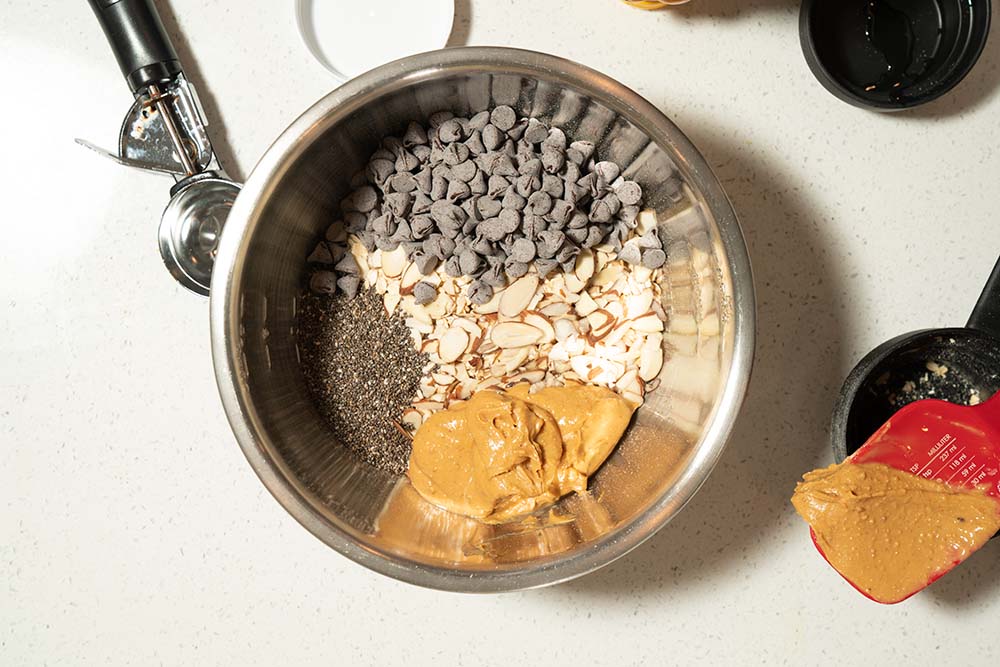 Step 2
Combine all of the ingredients together with a spatula and make any adjustments to the mixture if needed. More dry ingredients if too wet/soft. More honey or peanut butter if things are too dry or won't bind.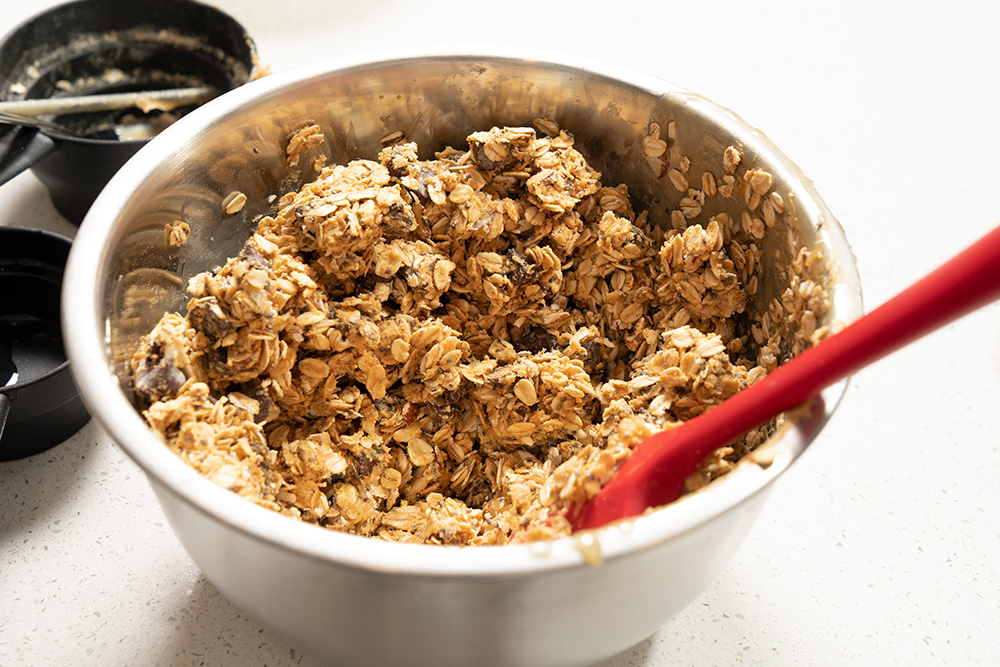 Step 3
Portion the mixture out into individual energy balls. You can use an ice cream scoop to make this easier and to have more consistent sizing. However, don't worry if you don't have one. You can get pretty close just eye balling it and forming them with your hands.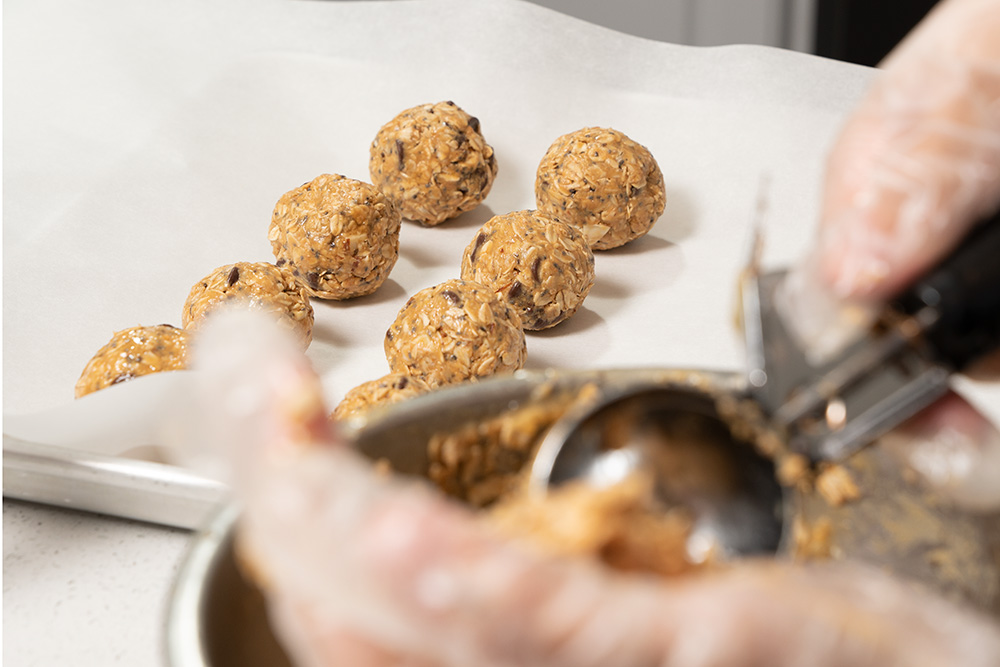 Step 4
Place them on a sheet tray and refrigerate them for about 2 hours. This should be long enough that they become firm and hold their shape.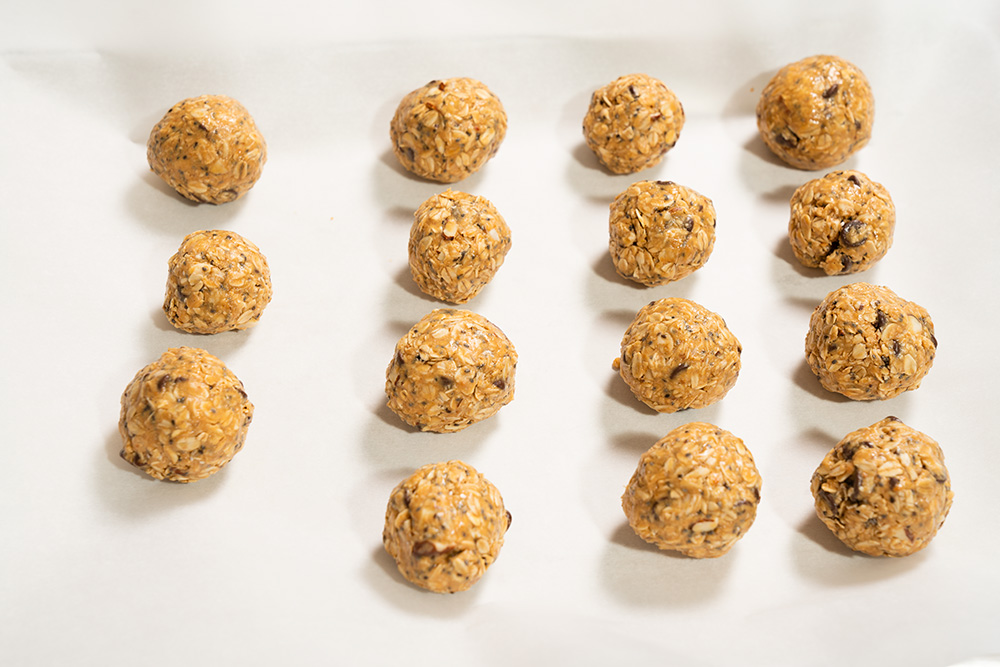 Step 5
Pack them up for your next adventure!