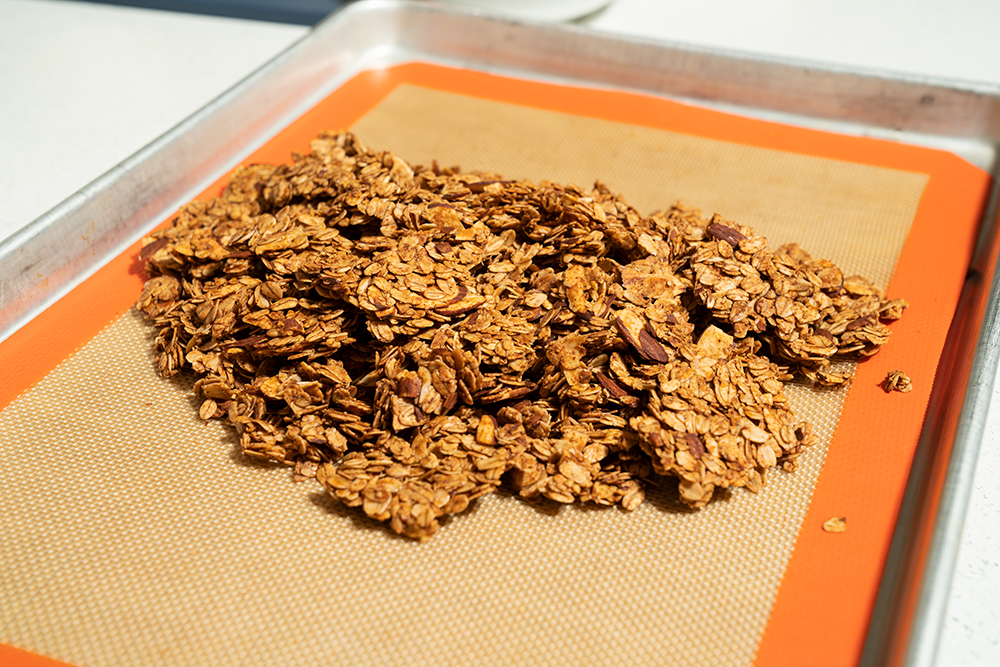 Prep Time: 10 minutes
Total Time: 40 minutes
Serves: 2-3
Ingredients:
1 cup sliced almonds

2 cups quick oats

1 tbsp cinnamon

⅓ cup coconut oil

¼ cup of honey or maple syrup

1 tbsp vanilla extract
Preheat oven to 300 degrees Fahrenheit
Step 1
Combine your dry ingredients in a large bowl and mix them together.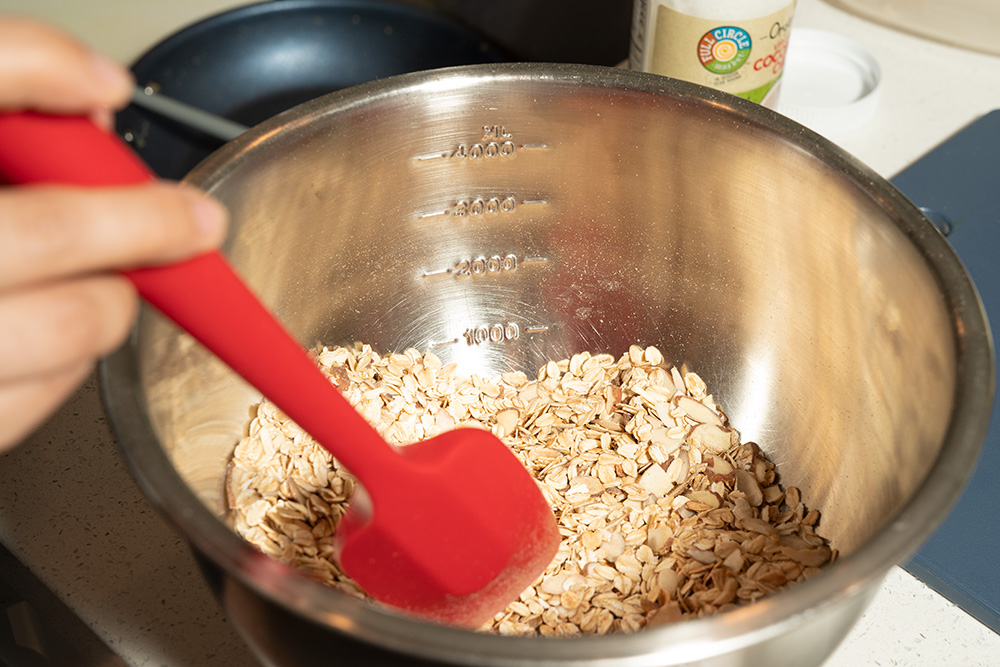 Step 2
Soften or melt your coconut oil and mix with honey and vanilla extract.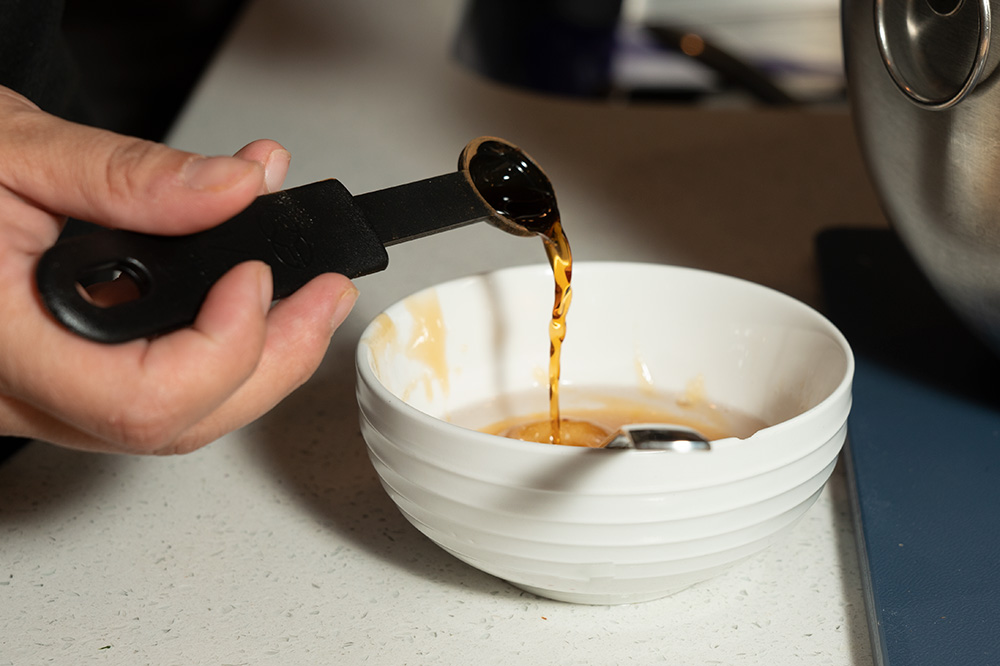 Step 3
Layer the ingredients onto a baking tray topped with parchment paper or a silicone baking mat.
Place the tray in the oven and then bake for approximately 30 minutes or until you see the edges begin to brown. (The longer you bake the granola, the more it will dry out and the nutty flavors and aromas will develop. This is of course up to a point. The mixture can over brown or burn in the oven.)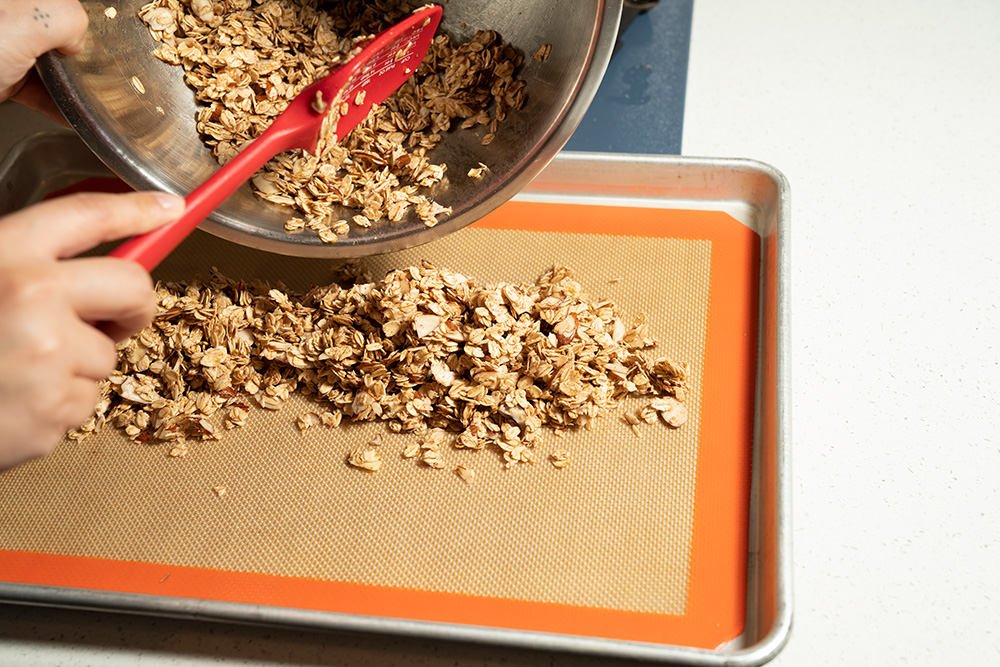 Step 4
Take the tray out of the oven and set it out to cool thoroughly.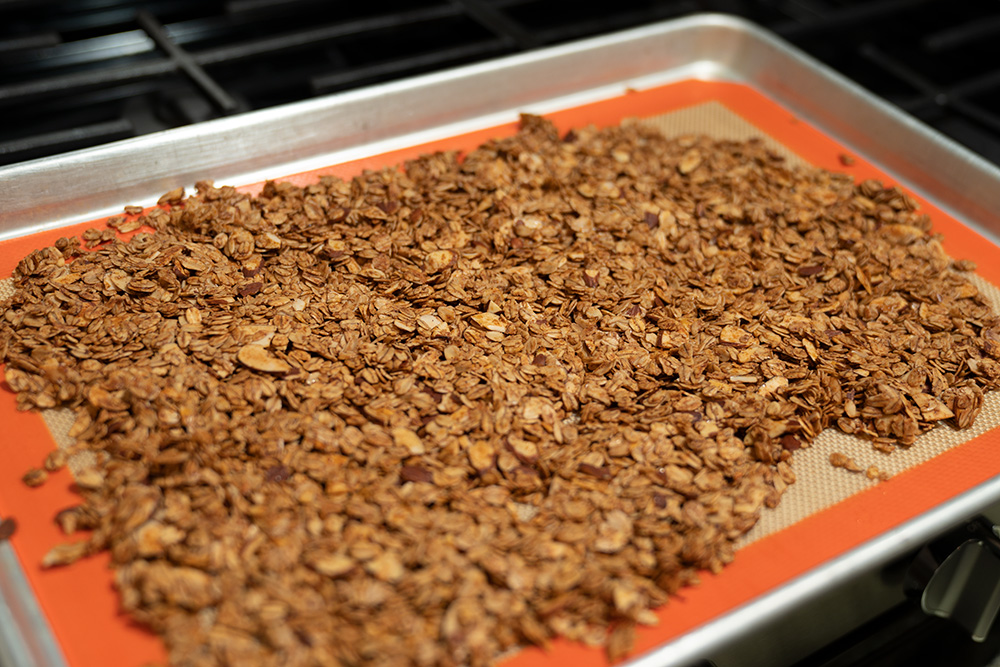 Step 5
Pack it up for your next adventure or add it to another recipe!
One of our favorite ways to use granola is to top a yogurt parfait. This is one of our favorite ways to make a parfait.
Here's how to make our favorite parfait using the granola we just made.
Step 1
Prepare a few containers. We prefer mason jars since they're affordable, seal tightly and you can see your ingredients as you're adding them.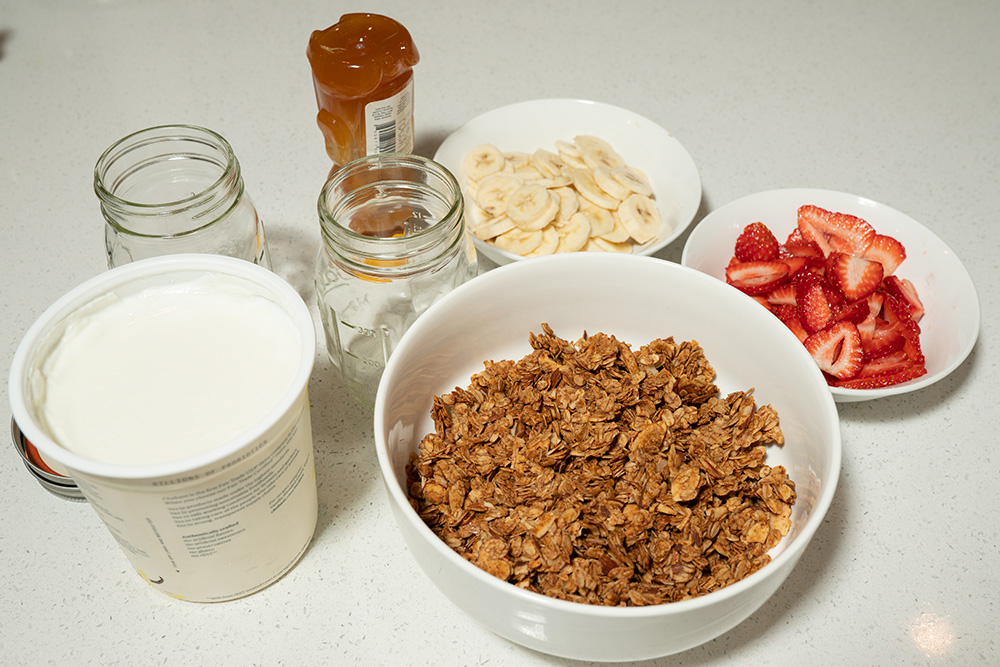 Step 2
Layer the containers with yogurt (we are using plain greek yogurt), homemade granola, sliced strawberries, and bananas.
Step 3
Top off with honey for a sweet, on-the-go parfait.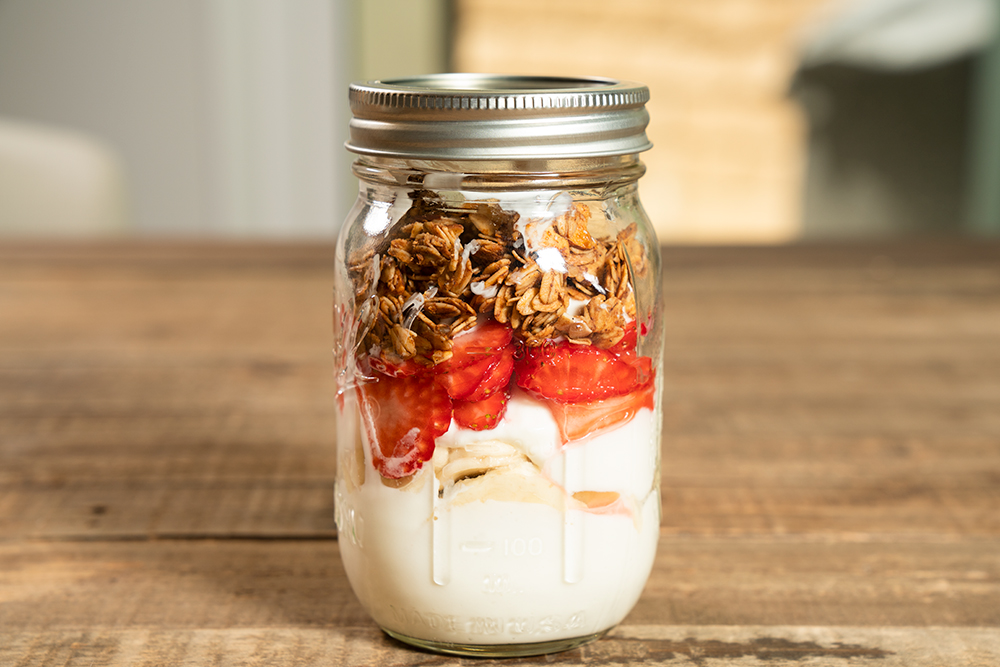 Note:
A regular mason jar can probably fit about 2-3 layers.

The best part about parfaits is that they're so customizable. You can follow this recipe or be creative and use whichever fruits, nuts, or yogurt you'd like! We encourage you to experiment! Cooking is most enjoyable when we're being creative and finding out new things that we like.