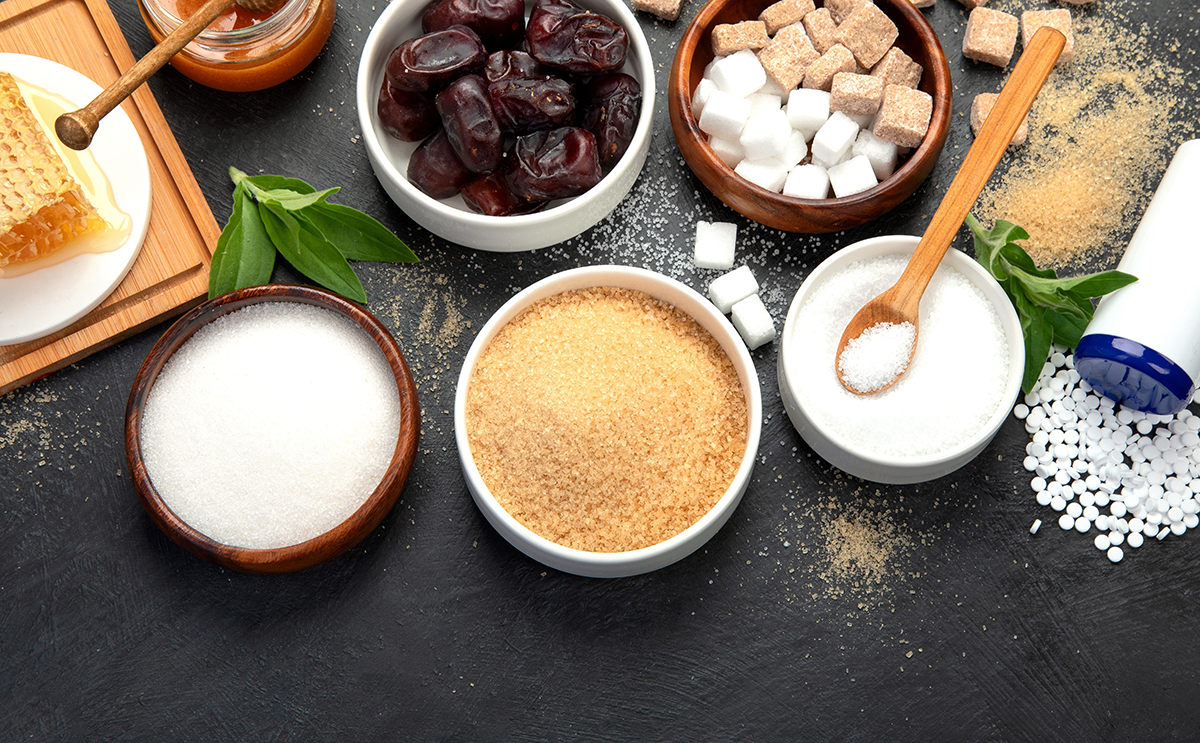 As people increasingly recognize how unhealthy sugar can be, sweet substitutes are stepping forward to try to take sugar's place. Most don't match sugar's combination of taste, texture, and cooking qualities so there are minor compromises that matter more or less depending on your needs and preferences. Let's take a look at some of the most popular natural sugar substitutes in terms of health, taste, and use case.
Monk Fruit Sweetener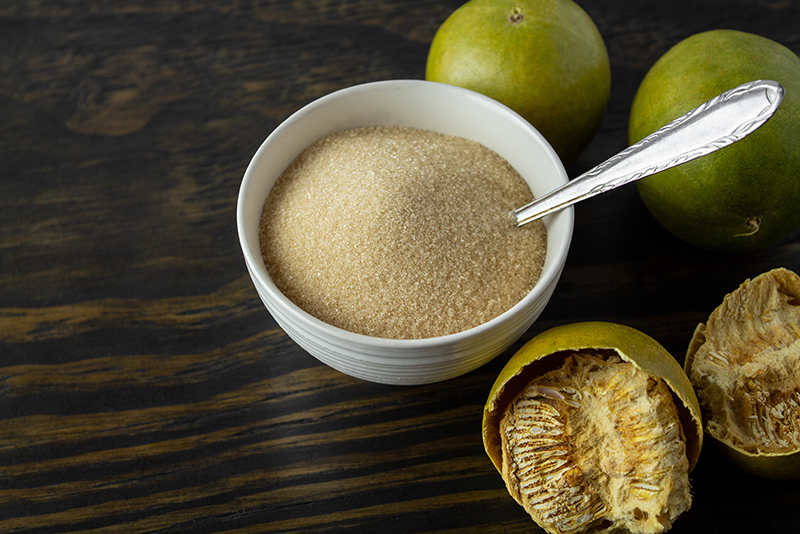 What is Monk Fruit Sweetener?
The monk fruit also known as lo han guo in its native China is a small, round fruit that belongs to the same family as gourds like pumpkin and squash. The fruit's sweetness comes from natural antioxidant compounds called mogrosides. Monk fruit sweeteners are made by crushing the fruit, extracting the liquid and filtering out the mogrosides. The final products can be found in liquid and powdered forms.
How Monk Fruit Sweetener Tastes
Our experience sampling monk fruit sweetener on its own is that it has a pleasant sweetness with a slight lemony tang. However, some people report experiencing an aftertaste.
How Sweet are Monk Fruit Sweeteners?
The pure fruit extracts are 250 times sweeter than sugar so they're often blended with other sweeteners or bulking agents. As a result, the exact sweetness of different versions or brands of monk fruit sweetener will vary.
Monk Fruit Sweetener and Health
Natural: Monk fruit sweetener is natural and free of chemicals and additives unlike other sugar substitutes like saccharin or aspartame.
Gut Health: Recent research published in PubMed, suggests that the mogrosides in monk fruit sweetener may act as a prebiotic thus helping to increase the prevalence and activity of probiotic bacterial strains in the gut.
Antioxidant and Anti-Inflammatory: According to this study, mogrosides seem to inhibit oxygen reactive species and neutralize free radicals. In other words, they have antioxidant and anti - inflammatory properties.
Blood-Glucose Management: Monk fruit doesn't spike blood sugar levels and is generally considered safe for those with diabetes. In fact, it may even lower blood glucose levels.
Weight Management: Monk fruit sweeteners don't metabolize in the body and thus don't provide any calories. As a result, they could be a tool for weight management.
Best Uses for Monk Fruit Sweeteners
Tea: Because of the slightly fruity and lemony flavor we picked up on, one of the best uses for monk fruit is sweetening tea.
Oatmeal and Yogurt: The fruity notes of this sweetener should also complement oatmeal or yogurt.
Honey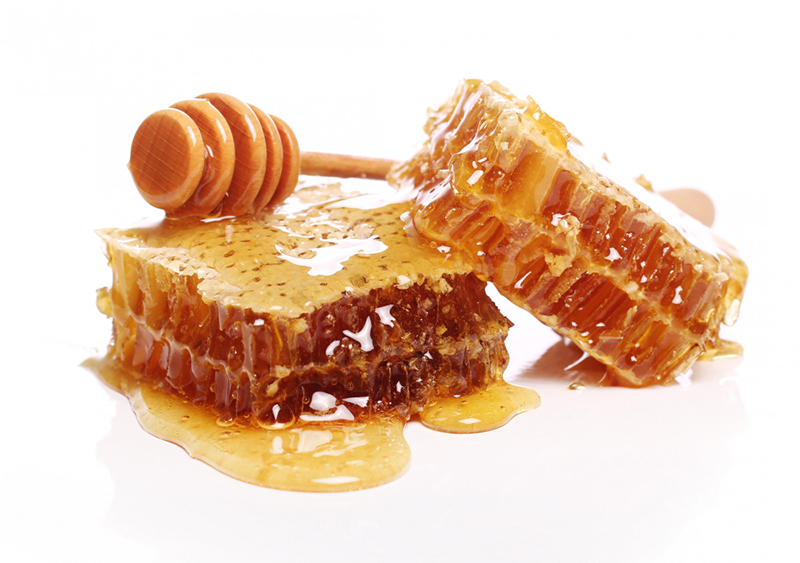 What is Honey?
Honey is a sweet fluid honeybees make using the nectar of flowering plants to store in their hives and consume through the winter. Bees process the nectar by adding enzymes that chemically alter the sugar molecules, and removing most of the moisture from the solution. This results in the thick, syrupy sweetener that you often see in bear-shaped bottles.
There are about 320 different varieties of honey with different colors, odors and flavors. Honey is mostly sugar but it does have some vitamins and antioxidants.
How Honey Tastes
Honey is mostly sugar and is described by most people as just sweet. Depending on the nectar sources, though, honey can be described as floral, fruity, smoky, woody, spicy, nutty or earthy. There is also an emerging industry of flavored or spiced honey products.
How Sweet is Honey
Honey is about 25% sweeter than table sugar.
Honey and Nutrition
Natural: Honey is certainly one of the most natural and least processed on this list but that doesn't make it necessarily healthy. Honey is still almost pure sugar.
Antioxidants: Honey does contain some antioxidants making it slightly protective against metabolic syndrome and diabetes.
Wound Healing: Honey has some antibacterial properties and has been used for wound healing.
Propolis: Raw varieties of honey contain propolis which might improve cholesterol and triglyceride levels.
Best Uses for Honey
Honey has the widest number of common uses on this list.
Some of the most popular ways to use honey are:
Marinades: Honey has a flavor that complements many other marinade ingredients by adding a counterpoint to their acidity.
Tea: Honey makes a great addition to tea especially when you have a sore throat. The floral qualities of honey go really well with most teas, especially herbal ones and it can act as a cough suppressant.
Smoothies: Mix honey into a smoothie for some added complexity.
Charcuterie: Honeycomb, can tie together a charcuterie board pairing especially well with strong cheeses.
Baking: It adds a nice flavor to baked goods but because it's liquid and sweeter than sugar, some adjustment to recipes is needed.
Personal Care: Unlike others on this list, honey is also widely used in personal care products including face wash, lip balms, shampoos and body washes.
Agave Nectar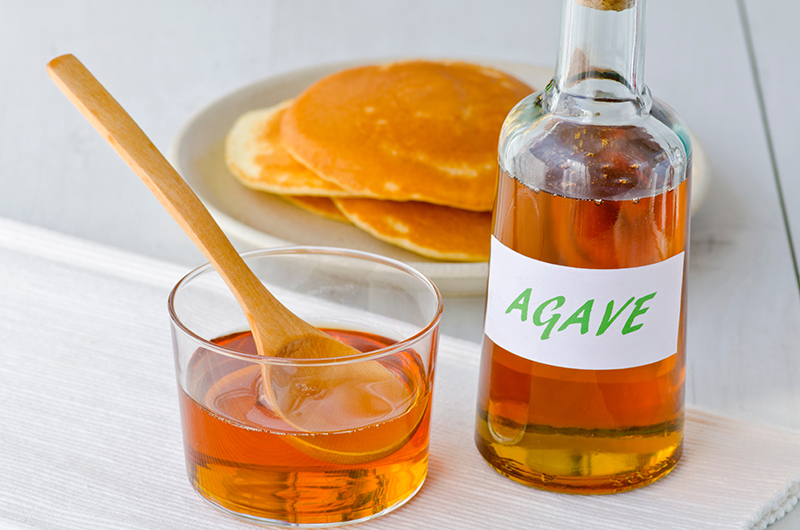 What is Agave Nectar?
The agave plant has a long history of use in Mexico. Historically, it was believed to have medicinal properties and today its biggest commercial use is for tequila. To produce agave nectar or agave syrup, the plant is first cut and pressed to extract the sugary sap.
The sap is heated slowly at low temperatures until the carbohydrates are broken down into sugar.
How Agave Nectar Tastes
After going back and forth between sugar crystals and a mainstream brand of agave nectar sweetener, we couldn't nail down any meaningful difference in taste. However, there are variations such as raw, amber and light agave all having differences in taste.
How Sweet is Agave Nectar?
Agave nectar is reported to be about 1.5 times as sweet as sugar but it can vary slightly by type.
Agave Nectar and Nutrition
On this list, agave nectar is one of the most similar to sugar and is similarly unhealthy. The major health benefit that agave nectar touts is having a low glycemic index and thus not spiking blood sugar levels. But health is much more than glycemic index. Agave nectar is exceedingly high in fructose which can be extremely disruptive to your metabolic health and may contribute to insulin resistance, metabolic syndrome, heart disease, and type 2 diabetes.
Best Uses for Agave Nectar
Pancakes and French Toast: Because it comes in a syrup form, it's pretty natural on pancakes and french toast especially the dark or amber varieties with their caramel notes.
Cocktails: It's also popularly used in cocktails because it pairs well with tequila, dissolves easily, and a little can go a long way.
Replacement for honey: Some people use it as a replacement for honey but it does have a different viscosity to account for in recipes.
Stevia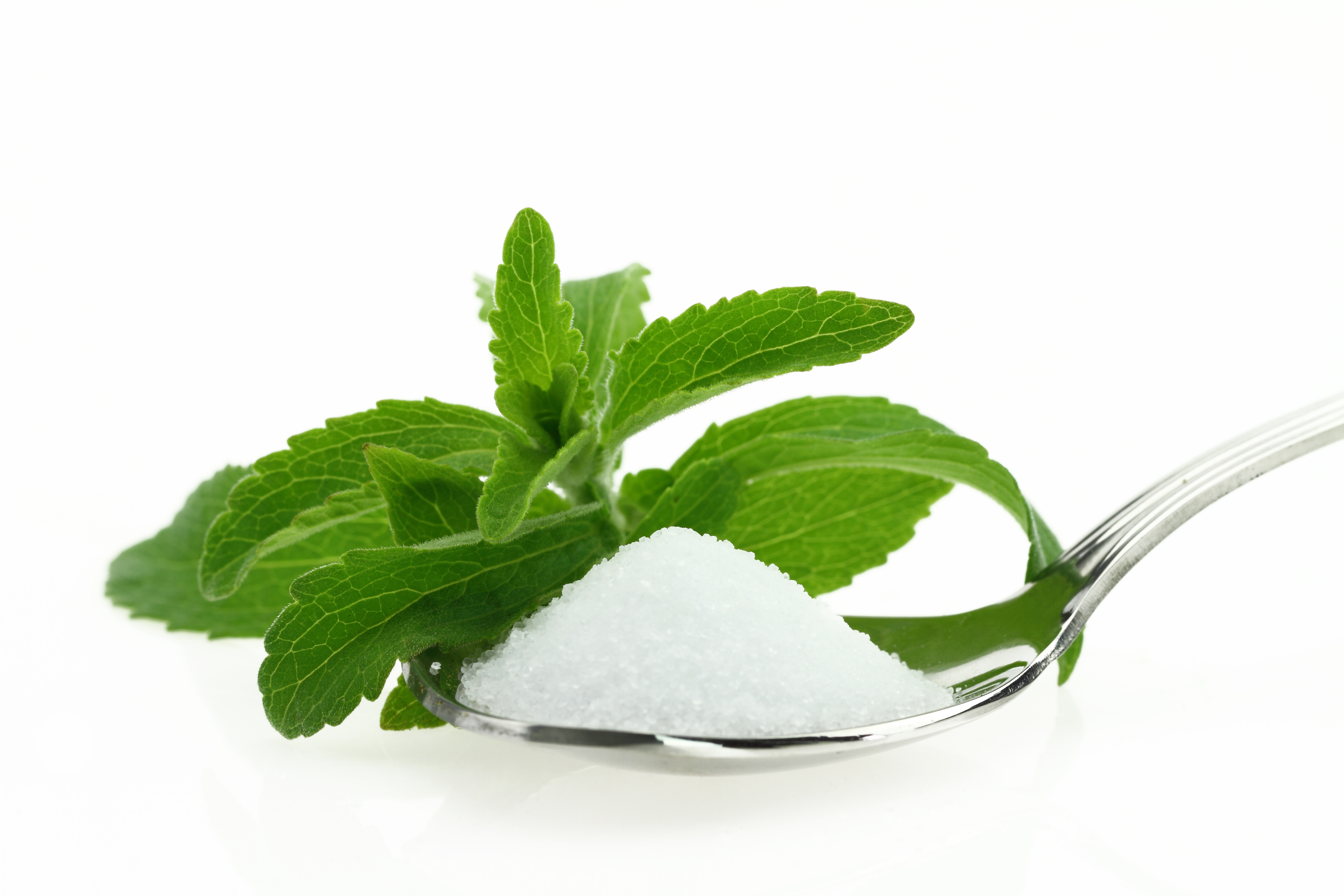 What is Stevia?
Stevia sweeteners, referred to simply as stevia, are derived from the plant Stevia rebaudiana.
To make stevia sweeteners, the plant's leaves are first picked and dried and then steeped in hot water. Then, the hot water is filtered to remove leaf particles and solids. Several more stages of filtering and centrifuging result in a product that is 200-300 times sweeter than sugar because of its potent glycosides. To make it easier to use, finished products on store shelves have additives like maltodextrin, dextrose, inulin, or erythritol added to provide volume.
How Stevia Tastes
Like with the other entries on this list, the taste of stevia sweeteners can vary by brand and type. Generally, stevia has a sharp sweetness that's more intense than sugar with a quick onset. Some people can pick up on subtle herbal or minty notes from stevia. On the negative side, many people also report a bitter licorice-like aftertaste especially from low quality stevia products.
How Sweet is Stevia?
The manufacturing process creates a very potent stevia sweetener but bulking agents bring the sweetness by volume for many stevia products a little closer to sugar.
Stevia and Health
When it comes to health, stevia has a few potential benefits.
Stevia is non-nutritive: it contains almost zero calories so it has potential to be used as part of a weight management strategy.
It might reduce blood pressure: The National Institute of Health cites a multi-center, double-blind, placebo-controlled study using 106 adults with mild to moderate hypertension (baseline diastolic blood pressures ranging from 95–110 mmHg). Participants took 250 mg of stevioside. After 3 months, participants saw their average systolic blood pressure fall from 166.5 mmHg to 152.6 mmHg, and mean diastolic blood pressure decrease from 102.1 mmHg to 90.3 mmHg. You can read more about the study here.
Won't spike blood sugar levels: As a sweetener that's calorie free and sugar free, it's not going to spike blood-glucose levels.
Best Uses for Stevia
Coffee and tea: For people who find the taste palatable, stevia can be good in coffee and tea as it comes in convenient packets.
Baking: There are specific stevia sweeteners made for baking so that substituting it for sugar is easier. But many suggest using at least ¼ cup of sugar in baked goods to retain the taste and texture since stevia doesn't caramelize. There are also numerous online guides on how to successfully replace sugar with stevia.
Replacing less apparent sugars: many food items like salad dressing, tomato sauce, soups and side dishes have sugar that you can try replacing some or all of with stevia.
Allulose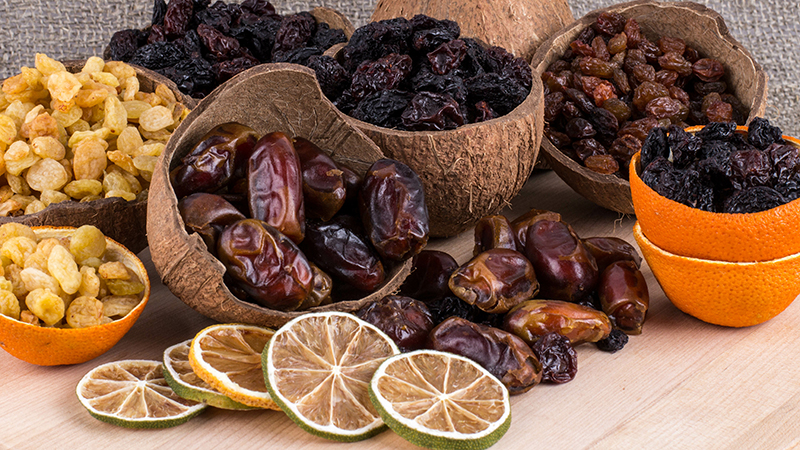 What is Allulose?
Allulose is what is known as a rare sugar because it is naturally present in only a few foods like figs, dates, raisins, grapes, and maple syrup. However, commercial allulose is made by converting fructose, which is found in corn and other plants, to allulose.
On a chemical level, it is the same as fructose but with a different arrangement that results in the body metabolizing it differently.
How Allulose Tastes
Allulose reportedly tastes pretty much like regular sugar and in a study of 16 sweeteners was rated as one of sugar's most viable replacements.
How Sweet is Allulose?
Although many people find that allulose tastes similar to sugar, it's not quite 1:1 in sweetness. Allulose is only about 70% as sweet as regular sugar.
Allulose and Health
Allulose is a newer sweetener with some promising health benefits.
Calories: Allulose mostly doesn't get metabolized in the body and simply leaves the body through urine unchanged , but it's not exactly zero-calorie or non-nutritive. It provides approximately 10 percent of the calories of sugar at 0.2–0.4 calories per gram.
Blood-glucose levels: Another benefit of the fact that allulose doesn't metabolize is that it won't spike insulin levels. Unexpectedly, it's actually been found to improve blood glucose levels in those who don't have diabetes.
Allulose won't cause tooth decay: Bacteria and plaque metabolize sugar and release acids that damage tooth enamel and cause tooth decay. Allulose doesn't get metabolized this way and is better for your teeth as a result.
Best Uses for Allulose
Baking: One of the absolute best uses for allulose is in baking since it bakes and caramelizes much the same way as regular sugar. However, because it's not quite as sweet as sugar, some adjustments might need to be made.
Caramel: Allulose can also be used to make caramel though the timing and smoke point will be different so monitor it carefully.
Frostings, puddings and jams:
Even for intricate sugar manipulation in confections, allulose is generally up to the task. In these cases, allulose might even work better since it doesn't crystallize.
Bottom Line
There might not be one perfect sugar substitute. Each of them has different strengths in terms of price, taste, health or how you plan to use them. Hopefully this guide has helped you decide which one is right for your use case.