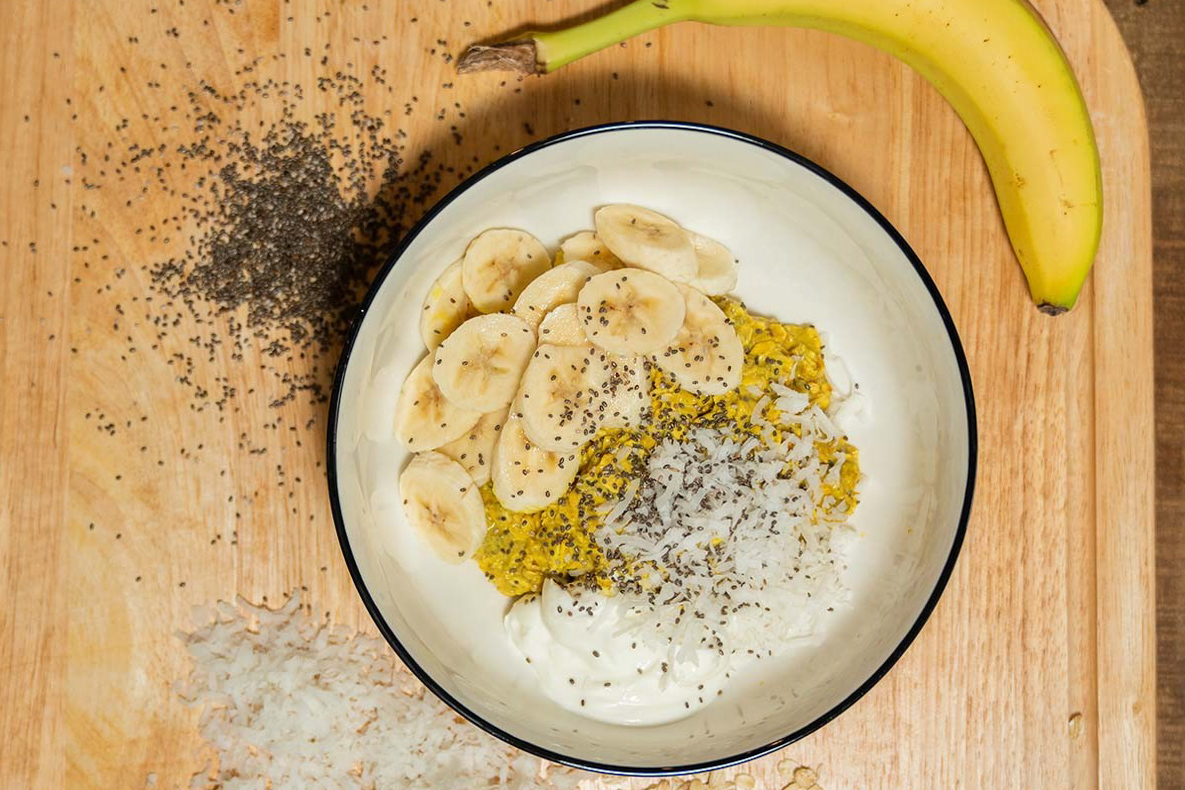 Breakfast Recipe: Overnight Oats with Turmeric Milk
With many of us rushing through our morning breakfast, it can seem like instant is our only choice when we're in the mood for oatmeal, but not so fast! With a few simple ingredients and a bit of overnight prep, you can enjoy a quick and easy bowl of oatmeal that blows instant oats out of the water.
Prep Time: 20 Minutes
Servings: 2
What you need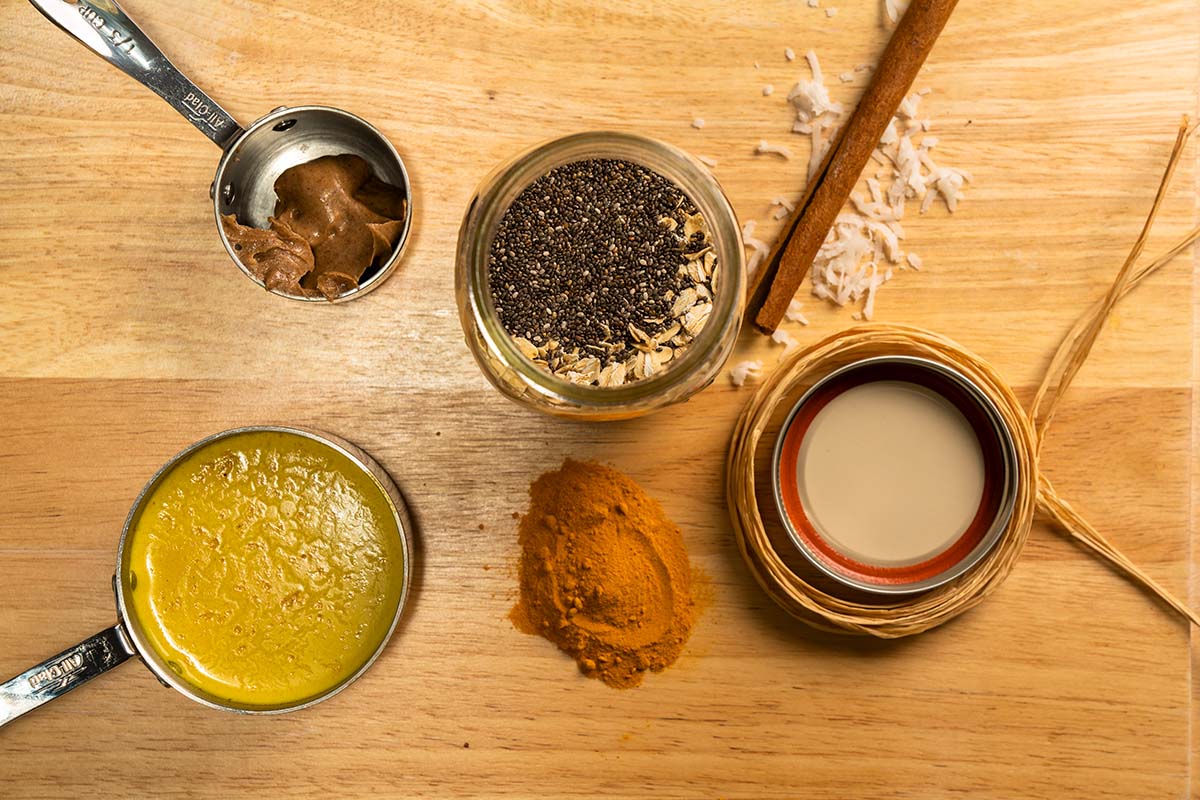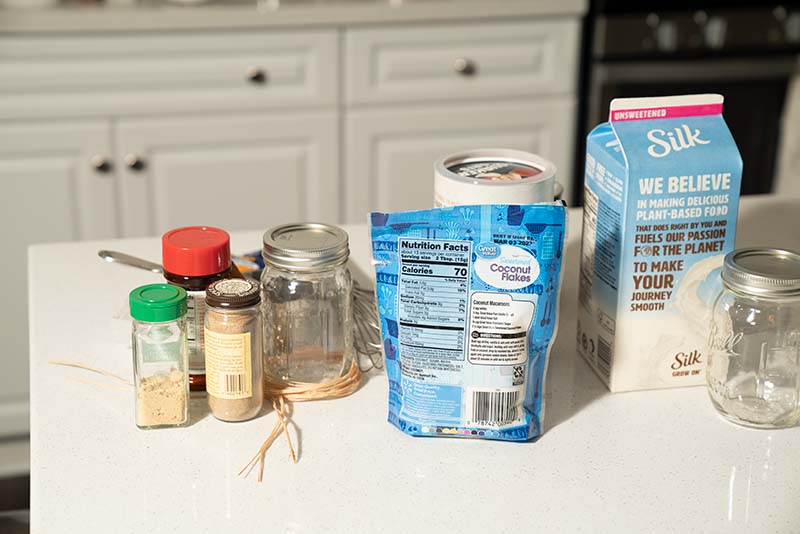 ½ cup rolled oats
1 cup turmeric milk (See below for recipe)
Stevia or your favorite sweetener (to taste)
Toppings
If you like different toppings, feel free to experiment. Oats are very versatile! We chose these to complement the subtle sweetness and spices of the turmeric milk.
½ banana
1 tsp chia seeds
1 tbsp nut butter (We prefer almond butter over peanut butter for its greater monounsaturated fat content and higher fiber content vs peanut butter)
1 tbsp coconut flakes
Step 1
Place rolled oats into a mason jar or other container.
Step 2
Add turmeric milk while stirring the mixture to ensure the mixture steeps evenly. Check to make sure oats are fully immersed.
Step 3
Cover jar/container securely and place in refrigerator overnight, or for at least 6 hours.
Step 4
Enjoy the next morning topped with 1/2 banana, chia seeds, nut butter and coconut flakes.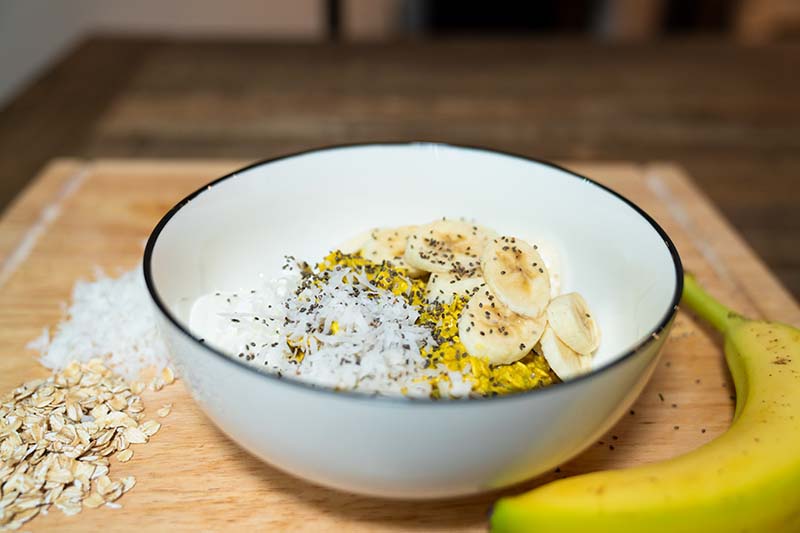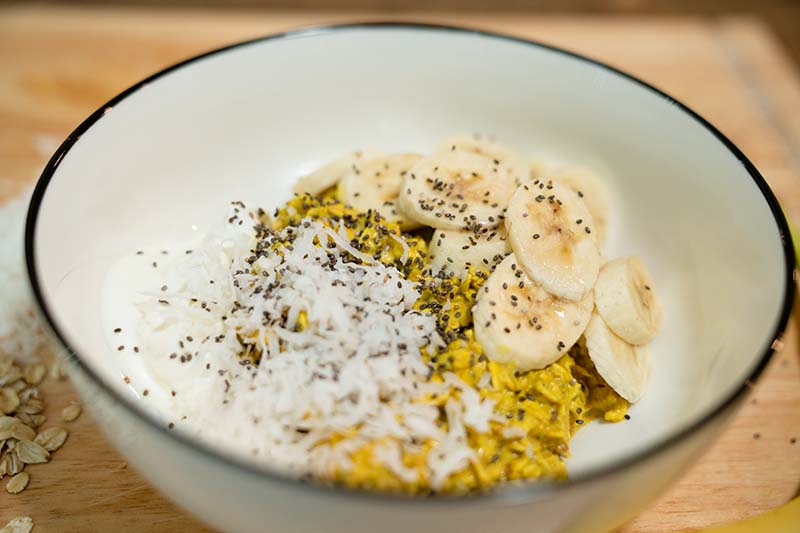 Turmeric milk recipe
1 cup canned coconut milk
1 cup almond milk
1 ½ tsp turmeric
1 whole cinnamon stick
¼ tsp ground ginger
¼ tsp ground cardamom
Stevia (or your favorite sweetener) to taste
Step 1
In a small saucepan, whisk together all the ingredients over low heat being careful not to let the mixture boil.
Step 2
Whisk continuously for 4 minutes.
Step 3
Turn off heat, taste, and make any adjustments necessary.
Step 4
Remove cinnamon stick before serving.
Step 5
Enjoy immediately or store in the refrigerator for up to 3 days.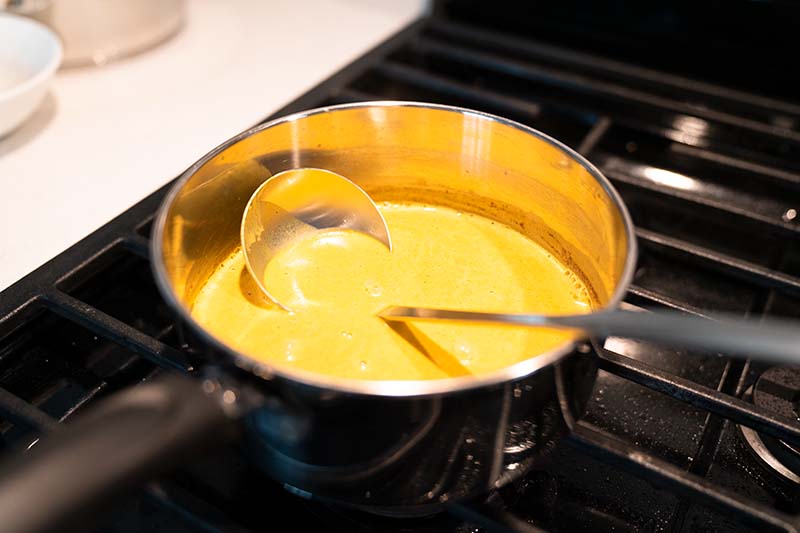 Turmeric milk can be used in many more ways than in these oats! You can enjoy it by drinking it on its own, topping your latte with it, adding it to tea, and more.
There you have it, a tasty and simple recipe for overnight oats that should beat the instant oats by a mile.