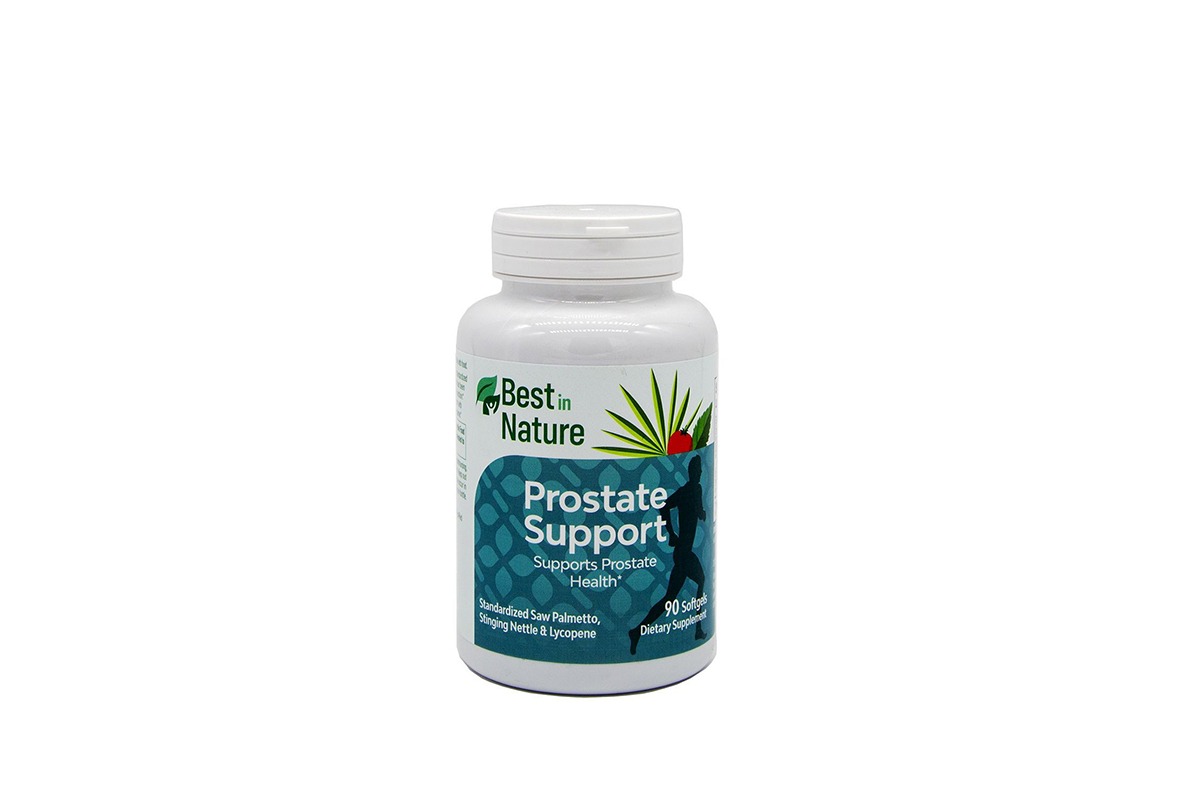 The prostate is heavily tied to men's health and overall quality of life as it affects areas ranging from urination to sexual health. As a result, keeping this gland healthy and in good function is a must. Primary steps to doing this are healthy lifestyle choices such as eating a balanced diet and having yearly screenings as recommended by Johns Hopkins.
Best in Nature's Prostate Support Formula
When we decided to begin developing a formula to help men maintain their prostate health, we sought out herbs and nutrients that were all natural and had a history of being used for these purposes. Now, we're proud to introduce the final result, an all-natural softgel with saw palmetto, stinging nettle, pumpkin seed oil & lycopene.
Why these ingredients?
Saw palmetto's benefits for men's health have been known throughout almost all of recorded history. Studies have shown some correlation between the use of saw palmetto and increased prostate health, decreased hair loss in certain cases and better hormone balance in men.
Stinging nettle, also provides several benefits. Chief among them, is a possibility that it could help to naturally treat an enlarged prostate. The study cited was performed on animals and you can find out more here. In addition, stinging nettle may also have a positive effect on blood pressure.
Lycopene is a red pigment that gives tomatoes, watermelon and grapefruit their distinctive colors. In some observational studies, the groups who consumed tomato sauce twice a week were 30% less likely to develop prostate cancer. Read more about those results here.
Pumpkin seed oil has been shown to be beneficial for men and women. For men, it has been noted in a study published in The Journal of Traditional and Complementary Health that men who took pumpkin seed oil extract for 12 weeks had found relief from overactive bladder symptoms.
You can find out more about our Prostate Support Formula here.
Disclaimer: This information is not to be taken as medical advice. Do not discontinue the use of medications without speaking to your physician.
*These statements have not been evaluated by the Food and Drug Administration. This product is not intended to diagnose, treat, cure or prevent disease.