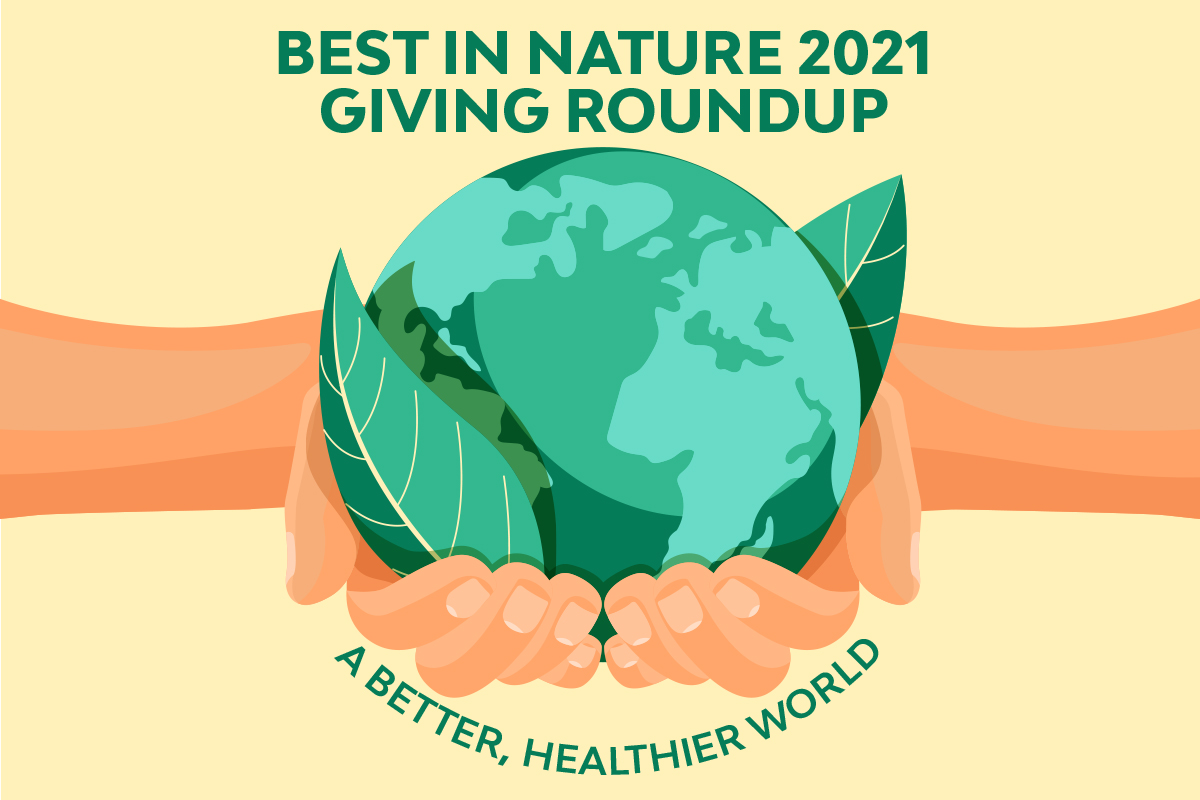 It's been a year since our last roundup and while we're proud of the work accomplished by our partners in 2020, we wanted to look for a new batch of organizations that we could contribute to and bring to the attention of our readers.
As always, our goal is a better, healthier world and with that in mind, we've chosen the organizations below. You can click the links
to learn more about them and the great work they do.
Heifer Intl
Heifer International works alongside farmers and business owners in 21 countries around the world. They provide support and training to farmers and their communities at large to bring them into the modern age and prepare them to be able to scale their businesses for the future.
Their projects run a wide gamut which include: connecting farmers to modern technology, livestock recapitalization, women's empowerment, teaching and implementing risk mitigation strategies and most notably allowing donors to gift animals to people who can use them to start a business.
Find out more about their work here.
National Arbor Day Foundation
The National Arbor Day Foundation is one of the largest non-profit organizations dedicated to planting trees, which benefits our environment in so many ways. On top of that, they make it super easy to contribute. You can plant trees through the Arbor Day Foundation itself which is our favorite way to contribute, buy merchandise to support their efforts, or if your yard is looking a bit empty, you can purchase a variety of trees to plant on your own including flowering trees, fruit trees, and evergreens.
Find out more about their work and how you can contribute here.
Center for Natural Lands Management
The Center for Natural Lands Management cooperates with public and private entities in their efforts to protect native species and their habitats for the public benefit. They ensure the perpetual protection of these lands by establishing stewardship endowments, a model which was unique at the time of our founding and over time has become a best practice for land conservation.
Their work focuses on protecting, and restoring native and imperiled species, and their habitats throughout California and in 2011 CNLM expanded into Washington with the acquisition of the South Puget Sound Prairies Program.
Find out more about their work and how to donate here.
NAMI
NAMI provides advocacy, education, support and public awareness so that all individuals and families affected by mental illness can build better lives. What started as a few families around the kitchen table in 1979 has grown into the nation's largest grassroots mental health organization dedicated to building better lives for the millions of Americans affected by mental illness. We find that their mission is more important than ever at this time.
They also provide the following resources
NAMI Helpline: 800-950-NAMI
Live Chat: https://nami.org/help
In a crisis: text "NAMI" to 741741
California Native Plant Society
A little over 50 years ago, a few East Bay visionaries came to a realization about how much we stood to lose if we let our native plant species become endangered or extinct. Today, the California Native Plant Society works closely with decision-makers, scientists, and local planners to advocate for well-informed and environmentally friendly policies, regulations, and land management practices. Their vision ​​ is to have Californians actively support the Society's mission, which is accomplished through education, plant science, advocacy, land stewardship and native plant gardening.
Find out more about their work and support their mission here.
Of course, there are many more organizations doing amazing and important work. If you have one that you're passionate about, please share it in the comments below to spread the word!